South Island - Aerial
Photography Workshop 3 Day
Details
Date: 14 September 2024 - 16 September 2024
Duration: 3 Days
Group Size Limit: 3 Photographers
Overview
Take your landscape photography to new heights - literally. This exhilarating New Zealand photography workshop is dedicated to learning the art of aerial photography, by private helicopter, using the majestic Southern Alps of the South Island as our classroom. From our base at the charming West Coast village of Fox Glacier we enjoy quick access to Fox Glacier, Franz Josef Glacier, the Southern Alps, Aoraki/Mt Cook and Horokoau/Mt Tasman. On this workshop we will be taking three separate flights to photograph New Zealand's grandest alpine landscapes in different light conditions.
Photographing alpine landscapes from a helicopter is very appealing, however many photographers lack the techniques required to produce professional-quality images. They may have attempted aerial photography previously only to come away with images which are incorrectly exposed, out of focus, or poorly composed; to name just a few common errors.
Phillip Bartlett has over 20 years' experience in aerial photography and has been equipping photographers with the know-how to produce incredible images for 16 years. Prior to flying, Phillip will discuss camera settings, lens choices, composition theory, common errors to avoid, and what to be aware of when flying in a helicopter with the door off. After the first flight we will review our images to learn what did and did not work, so that on the second flight we will have the benefit of hindsight to produce more impressive photographs. We will hold another review session after the second flight so that on the third flight our images will show a noticeable improvement. There will also be image processing sessions during the course.
This exclusive workshop is limited to just three participants so book your place today. We welcome you to join us on this inspirational photography adventure!
Itinerary
Day 1: Fox Glacier

We meet at 12:00pm today at the village of Fox Glacier. Following lunch there is a briefing on the workshop program followed by a teaching session on aerial photography. Our first flight will take place later in the afternoon.
Day 2: Fox Glacier

We arrive at the helicopter hangar early this morning for our second flight. After a well-earned breakfast we will download images for reviewing. There will also be a group processing session before lunch. In the afternoon we take our third flight to take advantage of the late light on the mountains.
Day 3: Fox Glacier

This morning is a back-up in the event a scheduled flight was postponed due to the weather conditions. If all flights operated as timed then we will go to Lake Matheson for first-light photography. The workshop concludes in the late morning.
The weather in alpine New Zealand is subject to frequent change. Our intention is to assess the prevailing weather and light conditions and coordinate the helicopter flights accordingly.
Fees
$7,370.00 NZD double occupancy
$7,520.00 NZD single occupancy
All amounts are in New Zealand Dollars.
To confirm your place on this workshop we require a deposit payment of 50% of the total fee. Balance of the workshop fee is due on 14 June 2024.
Payments may be made by internet bank transfer or international bank transfer.
Inclusions
All photography guidance and instruction throughout the workshop by Phillip Bartlett
Two nights lodging in comfortable accommodations with private facilities
Three private charter doors-off helicopter flights
Department of Conservation National Parks and Reserves fees
Exclusions
Any other travel services required to arrive at the workshop commencement location and all associated taxes, levies and insurances
Any personal items including alcoholic beverages, souvenirs and travel insurance
Terms and Conditions
Please ensure you read our terms and conditions.
Photography Leader
Phillip Bartlett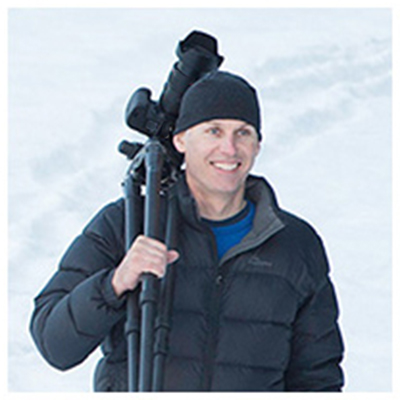 New Zealander Phillip Bartlett is a photographer, workshop instructor and expedition leader who is widely recognised as the pioneer of New Zealand multi-day, multi-region photo workshops. Since 2005, Phillip has been at the forefront of the best and most exclusive photography workshops in New Zealand, and is responsible for opening up some of New Zealand's magical locations for photographers.
A professional photographer with over 20 years' experience, Phillip has in-depth knowledge of the landscapes and range of seasonal opportunities throughout New Zealand. His workshop and expedition programs have made very special hidden locations accessible for well-travelled photographers who seek a unique adventure of the highest calibre. Along with his ability to provide a seamless photography experience, Phillip is also well-known for generously sharing his knowledge, expertise, and love of the landscape with photographers from around the world.
Phillip's skill as a photographer and commitment to providing the best possible experience for photographers has led to partnerships with respected international photo workshop providers. He is the only New Zealand photographer selected to be an instructor for USA-based Visionary Wild, who are widely recognised as one of the world's leading premium photography expeditions organisers.
As well as New Zealand photography workshops Phillip also leads expeditions to select international destinations.
Phillip's own photography journey continues to explore the lesser-known landscapes of New Zealand, and a portfolio of his works can be viewed at his website phillipbartlett.com.