South Island Winter
New Zealand Photo Tour 12 Day

Details
Date: 22 July 2024 - 2 August 2024
Duration: 12 Days
Group Size Limit: 6 Photographers
Overview
The South Island Winter New Zealand photography tour is designed for photographers wanting to capture the spectacular southern landscapes at their peak. The winter light in the South Island offers superb conditions and we will be photographing an incredible variety of landscapes including Aoraki/Mt Cook and the Southern Alps, Moeraki Boulders, Fiordland National Park, Milford Sound, Fox Glacier, Lake Matheson and the Pancake Rocks at Punakaiki. We will also photograph at hidden backcountry locations which few others know of. One of the highlights of our journey is the private helicopter flight into the untouched wilds of the Fiordland National Park, where we capture compelling images of the glacier-carved landscape.
Each day on this photo tour has been carefully planned with the emphasis on photography during optimal-light times, as well as taking advantage of any serendipitous moments we encounter during the day. As the days are shorter at this time of year you will be able to keep energy levels high and we stay in comfortable, modern lodgings which are well equipped. This photography tour is all-inclusive and we enjoy delicious, nutritious New Zealand cuisine throughout our journey.
With a small group of only six photographers there is ample opportunity for individual mentoring, making the mastering of new techniques and developing of your creative style easy and relaxed. While this tour takes place in winter, conditions are mild when compared to Northern Hemisphere winters.
We welcome you to join us on this exciting New Zealand winter photography adventure.
Itinerary
Day 1: Christchurch - Greymouth

This morning we begin our adventure and travel west across the scenic Canterbury Plains towards the alpine village of Arthur's Pass, which is situated on the eastern side of the Southern Alps. Our journey to the village will take us through the expansive high country of the Selwyn District, over the tussock-covered Porter's Pass and into the upper Waimakariri basin. Here the forest-fringed Waimakariri river leads up to the majestic snow-covered peaks of the Southern Alps. We then continue over Arthur's Pass before descending through the precipitous Otira Gorge before following the Taramakau River out to the coast. We arrive at the seaside town of Greymouth in the early afternoon and take a short break to refresh before heading north along the scenic coast road to Punakaiki, in the Paparoa National Park. This region has the largest remaining lowland coastal forest in New Zealand and the vegetation here is lush and tropical in appearance. At Punakaiki we photograph the bizarre limestone formations which overlook the wild Tasman Sea. Known as the Pancake Rocks they got their name due to water erosion giving them the appearance of large stacks of pancakes. On our return to Greymouth we dine at our favourite local restaurant.
Day 2: Greymouth - Franz Josef

Today we venture further south along the West Coast as we enter the Westland Tai Poutini National Park, which was established in 1960. Here the mountains rise steeply above the coastal lowlands. Dense rainforest hides scenic lakes created by the retreating glaciers, and turquoise rivers wind their way out to driftwood-strewn surf beaches. We have ample opportunities to photograph as we travel. In the late afternoon we explore a hidden coast location where tall, sculptured Kahikatea trees are backed by the snow-clad Westland mountains. This lowland forest is also home to New Zealand's rarest kiwi: the rowi.

Our lodging tonight is in the village of Franz Josef and we arrive in the early evening, with a delicious dinner to complete another incredible day's photography.
Day 3: Franz Josef - Fox Glacier

This morning we will photograph the first light at a nearby forest lake before returning to the village for breakfast. We then explore the Waiho River valley, where sheer-sided mountains have been carved out by the Franz Josef glacier. Later in the morning we depart for the nearby rural community of Fox Glacier. Our accommodation here is very close to an enchanting, moss-draped rainforest where we will be surrounded by macro opportunities. Later in the afternoon we will photograph the last light on New Zealand's highest peaks: Aoraki/Mt Cook and Horokoau/Mt Tasman.
Day 4: Fox Glacier

This morning we leave the lodge pre-dawn and take an easy walk around Lake Matheson to a clearing in the forest where New Zealand's tallest mountains Aoraki/Mt Cook and Horokoau/Mt Tasman are reflected in the tannin-stained waters. This scene is one of New Zealand's most famous landscapes and a wonder to experience. A relaxed breakfast at the nearby cafe will be very welcome after our early start.

There will be a chance to take an optional helicopter flight for doors-off aerial photography, flying over the blue-ice formations of the upper Fox Glacier before continuing on to photograph the majestic Southern Alps in all their winter glory. The timing of this flight will be dependant on the prevailing weather conditions.
Day 5: Fox Glacier - Twizel

We have one more opportunity to photograph first light at Lake Matheson this morning before we depart. After breakfast our journey travels south past the settlement of Haast and then follows the Haast River east through the Mt Aspiring National Park towards the lakes district of Central Otago. Once we are over the Haast Pass the landscapes begin to change as the land east of the main divide is in the rain shadow. We then travel alongside the azure waters of Lake Wanaka and Lake Hawea before turning north to the Mackenzie district. Here we find expansive tussock lands with artistic braided rivers flanked by rugged mountain ranges. The jewel of this area is the Aoraki/Mt Cook National Park; home to New Zealand's tallest peak of the same name and flanked by the impressive Southern Alps. The small town of Twizel will be our base for the next two nights as there are excellent photo opportunities in all directions. We will choose our photography locations based on the weather conditions.
Day 6: Twizel

An early start this morning to photograph first light on Aoraki/Mt Cook and the Tasman Valley. After breakfast we will assess the weather and make a decision for the afternoon photography. This region has many spectacular backcountry areas which are not well known and we will set up where conditions offer the best possibilities for late light photography.
Day 7: Twizel - Moeraki

We rise early again this morning to photograph the first light on the Southern Alps. After breakfast we travel down the Waitaki Valley as we make for the east coast. We make a brief stop in the historic town of Oamaru before continuing on to the fishing village of Moeraki. Later in the afternoon we drive to the nearby Moeraki Boulders for last-light photography of these other-worldly spherical boulders which are embedded in the beach.
Day 8: Moeraki - Central Otago

We are at the Moeraki Boulders again this morning to photograph sunrise over these fascinating concretions. After breakfast we travel west to Central Otago to, where unique rock-tor landscapes are interspersed with beautiful golden tussocks. This terrain offers excellent minimalist photography opportunities and we photograph until sundown.
Day 9: Central Otago - Te Anau

This morning we travel to a nearby area which often has hoar frost at this time of the year. This winter spectacle looks like something straight out of a fairytale and we hope to find good conditions for photography. After breakfast we continue south to the lake town of Te Anau, which is situated on the fringe of the Fiordland National Park. This is New Zealand's largest national park, covering 1.2 million hectares. Most of the park is only accessible by air or sea, making it the most exclusive landscapes from a photographer's perspective. Also close to Te Anau are other hidden wilderness areas rich in photo opportunities. In the afternoon we drive into the backcountry to photograph the late light on the snow-draped mountains.
Day 10: Te Anau

Today we travel to Milford Sound/Piopiotahi at the northern end of the Fiordland National Park. At sunrise we are on the shoreline to photograph the iconic Mitre Peak, along with The Lion and The Elephant. After breakfast we take a photography cruise through the fiord and out to the Tasman Sea. In the early afternoon we begin the return journey to Te Anau and will make stops to photograph dramatic mountains carved out by glaciers, lush rainforest and crystal-clear rivers.
Day 11: Te Anau

We photograph sunrise along the shoreline at Lake Manapouri this morning before returning to Te Anau for a late breakfast. Our plan for this afternoon is to take a private helicopter transfer to an elevated vantage location in the heart of the Fiordland National Park, where our position gives us magnificent mountain views in all directions. We will spend an extended period photographing here before returning to Te Anau.

We enjoy a festive farewell dinner tonight to celebrate the amazing adventure we have shared together.
Day 12: Te Anau - Queenstown - Depart

Our final sunrise together along the shores of Lake Te Anau. After breakfast we depart for Queenstown, arriving in the late morning in time to catch your departing flight. If you are staying longer we will transfer you to the hotel.
The weather in New Zealand is subject to frequent change. We reserve the right to make last-minute changes to the itinerary to both take advantage of good weather and light and also avoid bad weather, as the elements permit. Our intention is to assess the prevailing weather and light conditions to determine where the best photographic opportunities will be.
Fees
$15,670.00 NZD double occupancy
$16,980.00 NZD single occupancy
All amounts are in New Zealand Dollars.
To confirm your place on this workshop we require a deposit payment of 50% of the total fee. Balance of the workshop fee is due on 22 April 2024.
Payments may be made by internet bank transfer or international bank transfer.
Inclusions
All photography guidance and instruction throughout the workshop by Phillip Bartlett
First-rate local field support
Eleven nights lodging in quality, comfortable accommodations with private facilities
All meals from lunch on Day One to breakfast on Day Twelve
Private charter helicopter at Fiordland National Park
Photography cruise at Milford Sound
National Parks and Reserves Department of Conservation fees
Exclusions
All travel required to arrive at the workshop commencement location
Any taxes, levies, insurances, Immigration, duty, visa fees where applicable
Any personal items including alcoholic beverages, souvenirs and travel insurance
Gratuities for the driver
Terms and Conditions
Please ensure you read our terms and conditions.
Photography Leader
Phillip Bartlett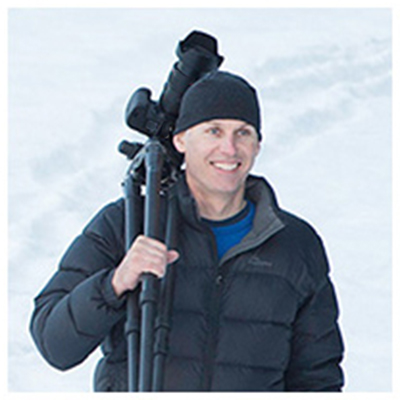 New Zealander Phillip Bartlett is a photographer, workshop instructor and expedition leader who is widely recognised as the pioneer of New Zealand multi-day, multi-region photo workshops. Since 2005, Phillip has been at the forefront of the best and most exclusive photography workshops in New Zealand, and is responsible for opening up some of New Zealand's magical locations for photographers.
A professional photographer with over 20 years' experience, Phillip has in-depth knowledge of the landscapes and range of seasonal opportunities throughout New Zealand. His workshop and expedition programs have made very special hidden locations accessible for well-travelled photographers who seek a unique adventure of the highest calibre. Along with his ability to provide a seamless photography experience, Phillip is also well-known for generously sharing his knowledge, expertise, and love of the landscape with photographers from around the world.
Phillip's skill as a photographer and commitment to providing the best possible experience for photographers has led to partnerships with respected international photo workshop providers. He is the only New Zealand photographer selected to be an instructor for USA-based Visionary Wild, who are widely recognised as one of the world's leading premium photography expeditions organisers.
As well as New Zealand photography workshops Phillip also leads expeditions to select international destinations.
Phillip's own photography journey continues to explore the lesser-known landscapes of New Zealand, and a portfolio of his works can be viewed at his website phillipbartlett.com.
Reviews
We rapidly came to appreciate Phillip's quiet, but attentive style. He seemed equally content to stand back and let us do our own thing, or very willingly offer insights and guidance on how to approach the various photo opps that he presented us with. Our overall impression was that Phillip is first and foremost a fine photographer who really knows New Zealand and who puts a lot of thought into how he portrays the magnificent scenery of his homeland. He is also an effective mentor in the field. As a tour guide, we found him delightful – friendly and humorous, well organized and focused on our needs as his guests and clients. Phillip – thank you for a wonderful trip.
David Wheeler and Anne Owen
I could not have been more delighted with the entire experience. I have been on a number of Photo Expeditions and Phillip's was up with the very best. Knowledgeable about technique and happy to share and about the ideal locations how to get there and when for location after location. An experience of a Life Time that I thought might never happen. If you can go with him - Do not hesitate. You are guaranteed a superb time.
Tremaine C
Read more feedback from our clients on our testimonials page.