New Zealand Luxury Photography Escape
8 Day

Details
Date: 18 September 2024 - 25 September 2024
Duration: 8 Days
Group Size Limit: 4 Photographers
Overview
In another first for New Zealand photo workshops we are pleased to announce the 8-day Luxury Photography Escape which has been designed with your absolute comfort in mind. Indulge your senses on this exciting adventure, the pinnacle of small-group photography travel currently available in New Zealand. In the style of a bespoke custom experience we have tailor-made this exclusive photography workshop for discerning travellers who seek the ultimate combination of breath-taking photography locations, world-class private lodge accommodations and exquisite fine-dining cuisine.
The Luxury Photography Escape is timed to photograph New Zealand in the peak of the Spring season and covers an impressive variety of the deep South Island's most sensational landscapes. In September, snow-draped mountain ranges abound and the conditions offer excellent photo opportunities. The focus of our photography will be in the Fiordland National Park and Southern Lakes regions, home to New Zealand's most formidable and least photographed landscapes. During the workshop we will utilise private helicopters to access hidden wildernesses where few others, if any, have photographed. A photography cruise through the dramatic Milford Sound offers the opportunity to experience the sheer-sided mountains up close and we hope to also encounter the wildlife which can found here: Fiordland Crested penguins, dolphins, New Zealand fur seals and sometimes even a passing whale.
Each day on this photo workshop has been carefully planned with the emphasis on photography during optimal-light times, while also having the flexibility to take advantage of any serendipitous moments during the day. With a small group of only four participants there is ample opportunity for generous individual mentoring, making the mastering of new techniques and developing of your creative style easy and relaxed.
Our luxury lodges have been selected based on their international reputation and they represent the finest of New Zealand's most distinguished private retreats. Each dining experience brings together the choicest local ingredients and magical New Zealand culinary flair, providing the perfect complement to a wonderful day's photography.
We invite you to join us on the New Zealand Luxury Photography Escape.
Itinerary
Day 1: Queenstown to Piopiotahi/Milford Sound

We begin our adventure this morning and travel from Queenstown through to Milford Sound, which is located in the northern region of the Fiordland National Park. The journey along the Milford Road leads us through spectacular ice-carved valleys and we will stop to photograph at different locations. We will arrive at Milford Lodge in the afternoon and settle in to our exclusive Riverside Chalets, which boast breath-taking views of the Fiordland mountains. After taking a short break to refresh we will explore the Milford Sound foreshore to photograph this magnificent iconic landscape. In the early evening we return to the nearby lodge and enjoy a sumptuous dinner together.
Day 2: Piopiotahi/Milford Sound

Today we spend a full day exploring Milford Sound and the surrounding Cleddau Valley. Pre-dawn we return to the foreshore to explore different compositions for blue hour and first-light photography. After breakfast we join a two-hour photography boat journey which takes us through the length of the fiord and out to the Tasman Sea. As we cruise past precipitous landscapes we will also be looking for the highly-endangered Fiordland Crested penguin who visit the fiord during the breeding season, New Zealand fur seals, Bottlenose or Dusky dolphins, and any other marine life we may encounter.

After returning from the cruise we enjoy some time to relax at the lodge before venturing out again to explore the nearby rainforest, and then moving to our last-light position at the end of the day.
Day 3: Piopiotahi/Milford Sound to Te Anau

This morning we have one last opportunity to explore new compositions and capture Mitre Peak and the surrounding mountains of Milford Sound in the pre-dawn light. After breakfast we make the return journey to the laketown of Te Anau. Our base for the following three nights is at the prestigious Fiordland Lodge, which commands a magnificent view over Lake Te Anau to the Fiordland National Park. We arrive in the afternoon and take a moment to refresh at the lodge before driving to a nearby location to photograph sunset. Dinner at the lodge is always a culinary delight and the perfect way to unwind after a full day in the field.
Days 4 - 5: Te Anau

From our base at the Fiordland Lodge we will enjoy unparalleled access to the untamed wilds of the Fiordland National Park as we explore this hidden region of New Zealand by private-charter helicopter.

The Fiordland National Park is New Zealand's largest and most legendary wilderness area. Covering 1.2 millions hectares, and mostly only accessible by air or sea, much of this region has not yet been photographed. Named Ata Whenua by early Māori, which translates to Shadowlands, the name evocatively captures the mood and mysteriousness of the landscapes found here. Weather-scarred coastlines give way to a labyrinth of glacier-carved waterways which lead deep into the Fiordland interior, where ranks of precipitous mountains tower above the valleys below.

During the next two days we will take two private helicopter charters into different locations within the park, spending time in hidden locations which offer spectacular opportunities to capture never-before-seen photographs. Each day's photography location plan will be tailored to take advantage of the prevailing weather conditions. The isolation of the areas we visit has been beneficial in ensuring their epic beauty remains virtually unspoiled and undisturbed, and we will be capturing incredible images of what is considered the most formidable wilderness of mainland New Zealand.

While in Te Anau we plan to also photograph at locations accessible by vehicle, and these will be decided based on the timings of our helicopter explorations.
Days 6 - 7: Te Anau to Glenorchy

This morning we photograph first light over Lake Te Anau before returning to the lodge for breakfast. After enjoying three wonderful nights at Fiordland Lodge it is time to move to our next location: Glenorchy. We travel through lush, rolling countryside and beside the azure waters of Lake Wakatipu, arriving at the Blanket Bay Lodge in the afternoon. Consistently voted one of the world's best Lodges by many prestigious publications and organizations, such as Conde Nast Traveler and National Geographic, Blanket Bay is the perfect place to conclude our photography escape. The lavish rooms offer a traditional New Zealand alpine lodge stay in comfort and style. Dinner includes a daily changing five-course degustation menu cooked with passion, precision and flare, delivering cuisine to excite the palate.

During our stay here we will explore the enchanting mountain and forest landscapes including taking a private helicopter charter to the renowned Mount Earnslaw area. Many locations we photograph at around Glenorchy were used in the Lord of the Rings trilogy.

At our last dinner we will celebrate the wonders and fun of our travel together, and the incredible photography which we have experienced.
Day 8: Glenorchy to Queenstown Airport for Departure

We enjoy a relaxed breakfast this morning before we farewell the lodge and travel to Queenstown Airport to connect with your departing flight. A private helicopter airport transfer from the lodge can be arranged on request.
The weather in New Zealand is subject to frequent change. We reserve the right to make last-minute changes to the itinerary to both take advantage of good weather and light and also avoid bad weather, as the elements permit. Our intention is to assess the prevailing weather and light conditions to determine where the best photographic opportunities will be.
Fees
$19,970.00 NZD double occupancy
$24,350.00 NZD single occupancy
All amounts are in New Zealand Dollars.
To confirm your place on this workshop we require a deposit payment of 50% of the total fee. Balance of the workshop fee is due on 17 June 2024.
Payments may be made by internet bank transfer or international bank transfer.
Inclusions
All photography guidance and instruction throughout the workshop by Phillip Bartlett
First-rate local field support
Seven nights private accommodations in lodges as outlined in the itinerary
All meals from lunch on Day One to breakfast on Day Eight
Photography cruise at Milford Sound
Two private helicopter charters at Fiordland National Park
Private helicopter charter at Glenorchy
Department of Conservation National Parks and Reserves fees
Exclusions
Any other travel services required to arrive at Queenstown and all associated taxes, levies and insurances
Immigration, duty, passport and visa fees where applicable
Optional activities not listed as included in the itinerary
Any personal items including alcoholic beverages, souvenirs and travel insurance
Gratuities for the driver
Terms and Conditions
Please ensure you read our terms and conditions.
Photography Leader
Phillip Bartlett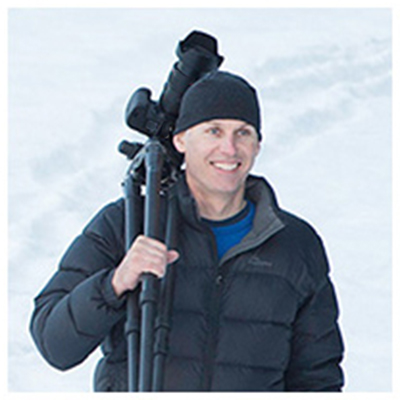 New Zealander Phillip Bartlett is a photographer, workshop instructor and expedition leader who is widely recognised as the pioneer of New Zealand multi-day, multi-region photo workshops. Since 2005, Phillip has been at the forefront of the best and most exclusive photography workshops in New Zealand, and is responsible for opening up some of New Zealand's magical locations for photographers.
A professional photographer with over 20 years' experience, Phillip has in-depth knowledge of the landscapes and range of seasonal opportunities throughout New Zealand. His workshop and expedition programs have made very special hidden locations accessible for well-travelled photographers who seek a unique adventure of the highest calibre. Along with his ability to provide a seamless photography experience, Phillip is also well-known for generously sharing his knowledge, expertise, and love of the landscape with photographers from around the world.
Phillip's skill as a photographer and commitment to providing the best possible experience for photographers has led to partnerships with respected international photo workshop providers. He is the only New Zealand photographer selected to be an instructor for USA-based Visionary Wild, who are widely recognised as one of the world's leading premium photography expeditions organisers.
As well as New Zealand photography workshops Phillip also leads expeditions to select international destinations.
Phillip's own photography journey continues to explore the lesser-known landscapes of New Zealand, and a portfolio of his works can be viewed at his website phillipbartlett.com.
Reviews
Robert Larson and Diana Barthauer
I appreciate the professionalism with which Philip runs his business. Phillip provides expert photographic assistance tailored to the desires of each client. I was grateful for composition instruction exceeding anything I have received before. From arrival to departure, Phillip ensured a smooth and enjoyable experience. The accommodations were terrific, the food plentiful and delicious. And the coffee! What a treat the coffee was. The trip was a magnificent experience in terms of photographic opportunities and results. I hope to be able to join Phillip on a future adventure!
Billee Metz
We rapidly came to appreciate Phillip's quiet, but attentive style. He seemed equally content to stand back and let us do our own thing, or very willingly offer insights and guidance on how to approach the various photo opps that he presented us with. Our overall impression was that Phillip is first and foremost a fine photographer who really knows New Zealand and who puts a lot of thought into how he portrays the magnificent scenery of his homeland. He is also an effective mentor in the field. As a tour guide, we found him delightful – friendly and humorous, well organized and focused on our needs as his guests and clients. Phillip – thank you for a wonderful trip.
David Wheeler and Anne Owen
I've attended multiple photography workshops in different countries, and Phillip is definitely one of the best photographers I've had the privilege to work with. Most photographers attend workshops to improve their compositional skills, as we've already mastered the use of our cameras. If this is what you're looking for then you've found the right photographer/workshop. At each location Phillip gave individual attention to each photographer's composition, giving advice and the rationale for it. Sometimes a small shift in the angle of the camera or stepping a little to the left or right can make or break your image, and a more experienced eye is needed to pick out the subtle nuances in your composition. I was amazed at Phillip's compositional eye as he immediately saw what needed to be corrected when he looked at my LCD monitor. So if you're looking for a photography workshop for New Zealand, look no further!
Hilton Chen
Read more feedback from our clients on our testimonials page.