Custom Workshop

Details
Date: To be arranged.
Duration: To be arranged.
Overview
Are you looking for an exclusive custom workshop experience?
Based on the information you give us regarding the time you have available, photographic interests, and any other preferences, we tailor-make an itinerary just for you. As it is your adventure we continue to fine-tune the route and program until we come up with the best schedule for your time here. What could be better than that? So, whether you are looking for a trip just for yourself, or have a group to organise an expedition for, we would love to help you get the most out of your photography in New Zealand.
Custom trips are suitable for all levels of photographer. If you are just starting out in photography or are an amateur wanting to improve your images then travelling with a professional landscape photographer is the ideal way to learn and hone your skills. If you are an advanced amateur or professional, then having an expert guide to lead you to prime photographic locations at the right times of the day will ensure your time in New Zealand is used most effectively.
Taking a private trip allows you to choose an itinerary which best suits your schedule, photographic interests and physical capabilities. Imagine the uniqueness of exploring the South Island by helicopter, photographing in locations only a privileged few ever see. Maybe even trek along remote New Zealand tracks, many of which are unknown by visitors, taking you from secret valleys to mountain wildernesses.
Photo Gallery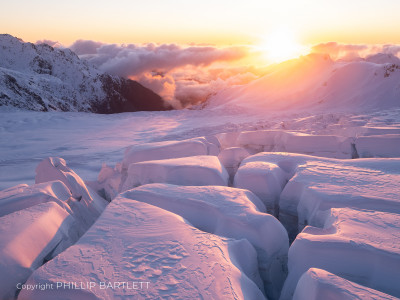 Fees
Payments may be made by internet bank transfer or international bank transfer.
Custom workshop fees start from NZ$950.00 per day per person twin-share, based on two participants. Please contact us to discuss larger groups.
Exclusions
Activities such as aerial photography by chartered helicopter are added at your request
Terms and Conditions
Please ensure you read our terms and conditions.
Photography Leader
Phillip Bartlett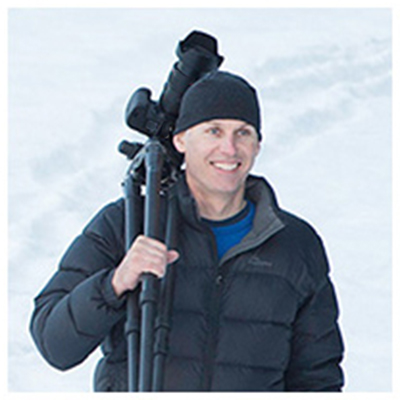 New Zealander Phillip Bartlett is a photographer, workshop instructor and expedition leader who is widely recognised as the pioneer of New Zealand multi-day, multi-region photo workshops. Since 2005, Phillip has been at the forefront of the best and most exclusive photography workshops in New Zealand, and is responsible for opening up some of New Zealand's magical locations for photographers.
A professional photographer with over 20 years' experience, Phillip has in-depth knowledge of the landscapes and range of seasonal opportunities throughout New Zealand. His workshop and expedition programs have made very special hidden locations accessible for well-travelled photographers who seek a unique adventure of the highest calibre. Along with his ability to provide a seamless photography experience, Phillip is also well-known for generously sharing his knowledge, expertise, and love of the landscape with photographers from around the world.
Phillip's skill as a photographer and commitment to providing the best possible experience for photographers has led to partnerships with respected international photo workshop providers. He is the only New Zealand photographer selected to be an instructor for USA-based Visionary Wild, who are widely recognised as one of the world's leading premium photography expeditions organisers.
As well as New Zealand photography workshops Phillip also leads expeditions to select international destinations.
Phillip's own photography journey continues to explore the lesser-known landscapes of New Zealand, and a portfolio of his works can be viewed at his website phillipbartlett.com.
Reviews
Robert Larson and Diana Barthauer
Read more feedback from our clients on our testimonials page.